Welcome
Feelings are like clouds; they come and go...

Wellness is a peaceful, satisfied way of being that you choose.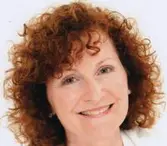 Today you are one step closer to a life where you choose a positive path to self-growth and well-being.
As a psychoeducational therapist, my goal is to help you uncover your true potential and lead a life that is worth celebrating. While we can't change that the difficult situations of the past happened, we can work together to change the way you look at those situations and let go of the feelings associated with them. Understanding how to complete past experiences and not just survive and get through them will allow you to resolve challenges you are currently experiencing in your life more easily and effortlessly.
By applying complementary therapy approaches and techniques, we will identify long-standing core beliefs and behavior styles that may be holding you back from experiencing a more fulfilling and meaningful life. Becoming aware of your feelings and learning how to express them instead of finding ways to numb them with food, alcohol or "crazymaking" is the key to a healthy, peaceful and satisfied lifestyle.
When you are ready to move in a new direction in your life, I look forward to working with you to achieve your goals. When you want more than to just fix a problem and you are ready for a change in your lifestyle... call for an individual or couple appointment.
****PLEASE NOTE****
As of January 2022, all individual and couple appointments and Wellness Groups are still being held on Zoom, Skype or by phone...